October 24, 2020 4:00 pm - 7:00 pm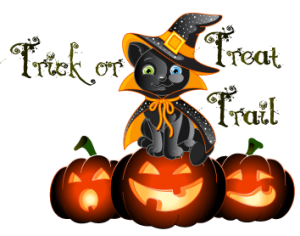 Saturday, October 24th
•
4:00 pm -7:00 pm.
The location will be within a mile of Downtown Sandy and the address will be released the week prior to the event.
Please sign up for one of the below time slots. This will help us maintain traffic flow and allow us to have an accurate vehicle and headcount. Choose your preferred time from the list below, add it to your cart, fill out the form, and check out! There is no cost for this event. 
Please note, spots are limited and you must be registered to attend this event. When filling out the form please be sure to indicate the best email to reach you, we will be sending a confirmation email before the event with the location. You will need that email to access the event.
Car Decorating Contest
Decorate your car in a spooktacular way to participate in our contest! All decorated cars will be entered into a raffle and prizes will be given to the following categories: Most Creative, Scariest, Funniest, Most Original and Best Overall. We will have judges at the event and the winners will be announced on Facebook.
THANK YOU to the businesses that have donated prizes for this year's event!
Photo Op – Sponsored by Sandy's Helping Hands, Grant Baker with Windermere Real Estate & Peak Trophy
At the end of the drive-thru we will have a photo-op area set up for you to take pictures of your Trick-or-Treaters! There will also be pumpkins available, donated by Sandy's Helping Hands.
Participation Guidelines: 
We will follow OHA Guidelines for this event and ask that you wear a face covering and remain in your vehicle during the drive-thru portion of the event 

All participants must be in a seat belt. We ask that you do not pack your car with more kids than seat belts OR have any passengers in a truck bed
Please keep in mind this is a big change from our normal Trick-or-Treat Trail and our first time hosting a drive-thru event, please be patient with the businesses and volunteers.
| Ticket Type | Price | Cart |
| --- | --- | --- |
| Slot 7 - 5:30pm | $0 | Tickets are sold out. |
| Slot 8 - 5:45pm | $0 | Tickets are sold out. |
| Slot 1 - 4pm | $0 | Tickets are sold out. |
| Slot 2 - 4:15pm | $0 | Tickets are sold out. |
| Slot 3 - 4:30pm | $0 | Tickets are sold out. |
| Slot 4 - 4:45pm | $0 | Tickets are sold out. |
| Slot 5 - 5pm | $0 | Tickets are sold out. |
| Slot 6 - 5:15pm | $0 | Tickets are sold out. |
| Slot 9 - 6pm | $0 | Tickets are sold out. |
| Slot 10 - 6:15pm | $0 | Tickets are sold out. |
| Slot 11 - 6:30pm | $0 | Tickets are sold out. |
| Slot 12 - 6:45pm | $0 | Tickets are sold out. |